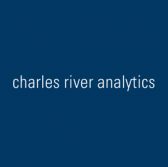 Charles River Analytics has received a $1.3 million contract from the Defense Advanced Research Projects Agency to develop a tool for U.S. military commanders to understand and address potential space threats.
The company said Tuesday it designed PICASSA to help users collect, analyze and interpret space situational awareness data as part of DARPA's Hallmark program.
PICASSA works to integrate SSA data with a probabilistic model to produce threat indicators that commanders may use to determine potential courses of action.
Charles River collaborates with the Space Strategies Center and Operational Intelligence to develop the tool and intends to create probabilistic models using the Figaro open-source programming language.
DARPA introduced Hallmark in a move to increase the accuracy and timeliness of information commanders need to protect space-based assets.
Under the same program, Charles River is working on a hybrid reality command-and-control application, called SOLAR, under a $1.5 million contract from the Air Force Research Laboratory.