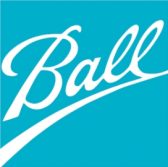 NASA has selected Ball Aerospace to produce an optical technology for a new space observatory designed to help scientists conduct research into dark energy, exoplanets and infrared astrophysics.
The company said Wednesday it will build the Optical Mechanical Assembly for the Wide Field Infrared Survey Telescope and support WFI integration and test efforts.
Jim Oschmann, vice president and general manager of Ball Aerospace's civil space business, said the 2010 Decadal Survey identified WFIRST as a top priority.
"The science WFIRST will provide is unprecedented as the wide-field imaging of distant galaxies will unlock the mysterious effects of dark energy, which may fundamentally change our understanding of physics," Oschmann added.
NASA's Goddard Space Flight Center will also provide subassemblies for integration into the telescope slated to launch in the mid-2020s.
WFIRST will work to provide broader field of view than the Advanced Camera for Surveys of the Hubble Space Telescope and help researchers gather data faster, Ball Aerospace noted.
The company developed components for the space agency's Great Observatories Compton Gamma Ray, Chandra X-Ray, Hubble, James Webb Space Telescope and Spitzer Space Telescope; custom tools for astronauts' servicing missions; five subsystems for leave-behind equipment and two star trackers.