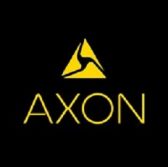 Axon has opened a new artificial intelligence center that will be used for public safety data training.
The center was built in compliance with the FBI's Criminal Justice Information Services Security Policy and holds capacities to analyze police-specific data, the company said Monday.
Agencies may share public safety data that the center will use as basis to train AI models in workflow automation. Law enforcement entities will be granted access to Axon's AI products that were developed using protected data, the Scottsdale, Ariz.-based company added.
The center also houses a team of AI specialists who will develop recognition technologies to support police efficiency.
Initial projects will focus on automated license plate recognition for law enforcement data analysis applications. Afterwards, the team will move on to other efforts involving vehicle recognition, speech transcription and critical event recognition technologies.