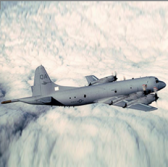 Airbus, Saab and Boeing plan to compete for a potential $1.8 billion program to provide maritime patrol aircraft for the South Korean navy, Jane's 360 reported Tuesday.
South Korea's naval force intends to initially procure six MPAs with plans to expand the procurement of the aircraft once it retires its 16 Lockheed Martin-built P-3 planes that entered service in the 1990s.
Airbus intends to offer for the program its C295 aircraft that is currently operated by Chile, Portugal, Oman and Brazil.
"We would welcome an opportunity to participate in an open tender to meet South Korea's MPA and anti-submarine warfare requirements," said a spokesperson for Airbus.
Yonhap News Agency reported that Boeing and Saab plan to respectively offer their P-8 Poseidon and Swordfish aircraft for the Asian country's MPA procurement program.
South Korea's Defense Acquisition Program Administration plans to convene a meeting this month to decide whether to pursue an open-bidding process or select a single vendor, the report added.