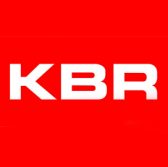 KBR's government services unit has received a 54-month, $32.3 million U.S. Air Force task order to provide engineering assistance in upgrading the service branch's air and space systems.
Under the Tactical Exploitation of National Capabilities effort, KBRwyle will help develop and integrate space, intelligence, and air and missile defense capacities, the company said Monday.
Services under the order will include research, development and testing of technologies and production methods aiming to improve military platforms.
Work will occur at Schriever Air Force Base, Colo., and other sites across the globe.
The order was awarded under the Defense Systems Technical Area Task multiple award contract, and follows a previous order supporting the cybersecurity capacities of Air Force weapon systems.