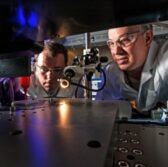 The Department of Homeland Security has released a solicitation notice on three-dimensional printer supplies for delivery to the U.S. Coast Guard's aviation logistics base in Elizabeth City, North Carolina.
Interested vendors can submit offers through Wednesday, according to a FedBizOpps notice posted Friday.
A selected contractor must obtain a certificate of conformance with clause 52.246-15 under the Federal Acquisition Regulation.
USCG noted that offerors should provide documents that verify product traceability to the manufacturer, a manufacturer's COC and their own COC to ensure components are suitable for aircraft use.
The service branch expects to award a contract by April 23.