The Data Incubator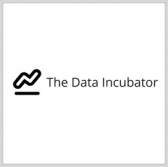 , a member of Amazon Web Services' partner network, is training U.S. warfighters on how to manage data at all classification levels with cloud computing technology.
AWS said Tuesday the U.S. Navy's Space and Naval Warfare Systems Command tapped The Data Incubator six months ago to develop and create a long-term delivery course in the cloud.
The data science education company then facilitated group training sessions for Navy personnel to learn various topics such as analytics and machine learning.
"We are at a transition point in the adoption of cloud services in the military … and we are here to help facilitate that transition," said Mike Anderson, chief strategy officer of The Data Incubator.
AWS offerings are based on open standards and designed to virtualize use cases.