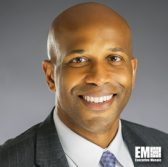 The SpaceNet team has received the U.S. Geospatial Intelligence Foundation's Industry Achievement Award in recognition of its efforts to adopt GEOINT technologies and services.
Maxar Technologies"™ Radiant Solutions business teamed up with CosmiQ Works and NVIDIA to launch the SpaceNet open innovation project in August 2016, the companies said Tuesday.
USGIF presented the award to the SpaceNet team at the GEOINT 2018 Symposium in Florida.
"One of our goals with SpaceNet is to collaborate with world-class partners to advance machine learning for geospatial applications," said Tony Frazier, president of Radiant Solutions.
"We see SpaceNet as an important effort to enable developers with the training data and tools to establish commercial benchmarks and create the next generation of innovative computer vision algorithms," added Frazier, a 2018 Wash100 recipient.
SpaceNet is an online repository of free imagery and co-registered map data designed to train algorithms.
The SpaceNet team has hosted three public challenges that aim to speed up machine learning innovation through the use of geospatial data and has developed a training dataset with more than 5,700 square kilometres of imagery, over 8,000 kilometers of road networks and at least 685,000 building footprints hosted on Amazon Web Services.
The companies said the fourth SpaceNet challenge is set to kick off by mid-summer of 2018 and will focus on object recognition at "high off-nadir angles of collection."