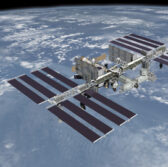 NASA will help mature six space technologies through the agency's Flight Opportunities program that will facilitate low-gravity simulation tests onboard aircraft and suborbital rockets.
The space agency said Thursday it will award funds to cover the integration and flight, and limited payload development costs for the selected demonstrations that will validate the technology's feasibility to reduce technical risks.
NASA's Research, Development, Demonstration and Infusion Flight Opportunities request for proposals covered two topics with five systems selected for the first area concerned with the demonstration of space technology payloads.
The first topic includes the University of Iowa's CubeSat Articulated Boom Option Optimization in Microgravity, North Carolina State University's Lightweight Strain-energy Deployed Spacecraft Booms and Purdue University's Small-Sat Propellant Management Technology.
Worcester Polytechnic Institutes' Investigation of Gravity Effects on Electrically Driven Liquid Film Boiling: A Microgravity Flight Campaign in Preparation of ISS Flight Experiment and Southwest Research Institute's Suborbital Testing of Liquid Acquisition Devices for Cryogenic Fluid Management were also selected for the first topic.
The University of Florida's Human Tended Space Biology: Enabling Suborbital Genomics and Gene Expression will use Kennedy Space Center Fixation Tubes under the topic for the demonstration of enhancements to vehicle capability and onboard research facilities to accommodate payload.
NASA's Space Technology Mission Directorate funds the Flight Opportunities program managed by the agency's Armstrong Flight Research Center with solicitation and selection conducted by Ames Research Center.
The latest REDDI Flight Opportunities solicitation was opened on March 30 and aims to fuse key space technologies for several future space missions.
Zero-G, Blue Origin and Virgin Galactic will provide launch services for the tests.