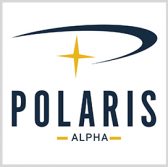 Polaris Alpha has announced plans to expand its offices in Colorado in a move that will generate 450 jobs in the state over the next eight years.
The company said Wednesday it will establish a 20,000-square-foot facility in the Metro Denver area and hire 150 employees under the expansion plan"™s initial phase.
Polaris Alpha will add another 80,000 square feet of space to its existing Colorado Springs offices and generate 300 jobs by 2026 as part of the second phase of its expansion.
The government technology platforms provider will advance the expansion and launch an advertising campaign for its employee recruitment efforts using the state"™s job incentives and tax credits.
The Metro Denver Economic Development Corporation and the Colorado Springs Chamber & EDC collaborated to secure incentives from the state to support the firm"™s expansion and job creation initiatives.
"We are extremely excited to accelerate our growth plans in Colorado," said Jay Jesse, president of Polaris Alpha.
Polaris Alpha said it will hire systems and software engineers, machine learning specialists, cloud architects and other information technology professionals in Colorado Springs and Metro Denver region.