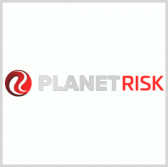 PlanetRisk has received a 30-month contract to support the Army Department's requirement for a global threat information sharing system for web and mobile platforms.
The company said Monday it plans to field the Joint Analytics Real-time Virtual Information Sharing System across the Army's enterprise by the third quarter of fiscal year 2018.
Paul McQuillan, president and CEO of PlanetRisk, said JARVISS facilitates the collaboration of various ranks of stakeholders from the Army protection community.
The cloud-based Software-as-a-Service system aims to provide near real-time identification and assessment of incidents and threats within the vicinity of military facilities.
JARVISS runs PlanetRisks' Global Risk Platform and is designed to process open source and commercial data to allow the Army to report and share threat information and mitigating risks through an enterprise system.
The system features a multi-tier architecture to facilitate trust level-based user and platform access control for cross-agency data exchange.
The Defense Department has approved the risk management framework authority to operate for the JARVISS.
JARVISS is currently under the certification process for the Federal Risk and Authorization Management Program.