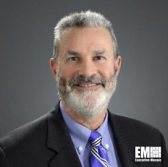 Warren Stembridge, executive vice president of intelligence at PAE, has received recognition from the CIA for his work with intelligence community clients.
The company said Friday CIA awarded the Distinguished Career Intelligence Medal to Stembridge at the agency's Langley, Virginia, headquarters.
PAE CEO John Heller said Stembridge supports U.S. national security missions through his efforts as a public servant at the agency or as a professional member of the company.
Stembridge held a 32-year career with the CIA, where he previously served as deputy director for its Office of Congressional Affairs.
At PAE, he leads a team that works with intelligence agencies to help them manage operations and missions worldwide.