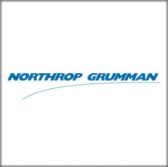 Northrop Grumman's U.K.-based air traffic management subsidiary has received a contract to supply a remote control and monitoring system for air traffic control radios to a Canadian civil air navigation services provider.
Park Air Systems will provide its MARC Server to NAV CANADA to monitor the country's air traffic control radio system from various sites, Northrop said Monday.
Northrop will also produce an interface module that will monitor NAV CANADA's Radio Telecom Interface Multiplexer network management equipment.
Installation of the MARC Server for the management of NAV CANADA's existing Park Air equipment and interfaces will run through 2018 and 2019.
The Canadian company's communications engineering staff will train on the MARC Server software at the Park Air Academy in the U.K.
Park Air has designed the software to accommodate the development of interfaces for client's unique equipment that allows customers to retain proprietary ownership.