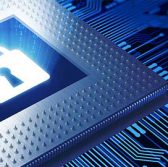 PwC has expanded its partnership with Microsoft in a push to help customers secure business systems and data with a suite of cybersecurity services and tools.
The alliance's new offerings will cover enterprise security architecture, identity and access management, threat and vulnerability management, information protection and cloud information security, PwC said Monday.
Both companies also seek to integrate and develop systems aimed at helping clients reduce cyber risks and business process disruptions.
"As organizations pivot toward a digital business model, they face increased exposure to digital risks, data breaches and other cybersecurity issues," said Prakash Venkata, principal of PwC"™s cybersecurity and privacy practice.
The professional services company also looks to integrate its Secure Terrain platform with Microsoft's Graph Security application programming interface.