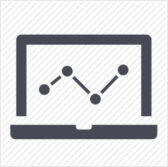 Lockheed Martin has partnered with SAS to integrate analytics technology into the Bethesda, Maryland-based company's F-35, C-130J and LM-100J aircraft programs.
Lockheed said Thursday it will implement SAS' Viya-powered products to increase cross-platform collaboration among aircraft sustainment professionals and help them obtain insights with the use of artificial intelligence tools.
Bruce Litchfield, vice president of sustainment operations at Lockheed's aeronautics business, said that analytics technology can also help the company's data scientists and engineers develop self-service applications that support predictive maintenance, fleet performance management, intelligent diagnostics and supply chain optimization across flight line operations.
Jason Mann, vice president of SAS' internet of things business, said the company seeks to help Lockheed deploy artificial intelligence, machine learning and IoT analytics to manage value chain products and services.