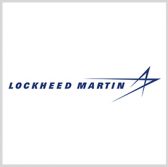 The California Air National Guard received its first combat search and rescue tanker aircraft developed by Lockheed Martin on April 5.
Lockheed said Friday the 129th Rescue Wing will operate the HC-130J Combat King II from the Moffett Air National Guard Base in California.
The 129th RQW intends to replace its existing fleet of MC-130P Combat Shadow aircraft with four units of the tanker and a fleet of HH-60G Pave Hawk rescue helicopters produced by Lockheed's Sikorsky subsidiary.
The U.S. government plans to field the C-130J Super Hercules as a common platform for the Air Mobility Command, Air Force Special Operations Command, Air Combat Command, U.S. Coast Guard and the U.S. Marine Corps.
HC-130J is one of eight variants of the C-130J that is the current production model of the legacy C-130 Hercules aircraft.
Combat King II is designed to support disaster response, emergency aeromedical and noncombatant evacuation, humanitarian aid operations and security cooperation or aviation advisory.
The aircraft is also built for airdrop, airland and helicopter air-to-air and forward-area ground refueling missions.
The rescue tanker currently serves as the sole fixed-wing personnel recovery aircraft of the U.S. Air Force and the Air National Guard who presently operate a combination of Super Hercules and older Hercules platform.