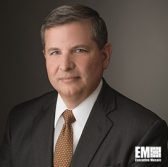 L3 Technologies has received a contract to supply various systems for integration into the Australian navy's future offshore patrol vessels.
The company said Monday it will provide integrated communications, navigation, platform management and bridge systems to Luerssen's Australian arm, prime contractor on the SEA 1180 OPV program.
Christopher Kubasik, president and CEO of L3, said the company seeks to grow presence in the Australian defense market through its work on the OPV design and construction phase.
Kubasik added the project offers the company an opportunity to demonstrate its maritime integration and manufacturing expertise in support of the country's Naval Shipbuilding Strategy.
L3's communications business in Australia will perform contract work and will receive assistance from its communication systems, sensor systems and electronic systems businesses.