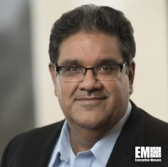 Venkata Renduchintala, a group president and chief engineering officer at Intel, has been appointed to serve on audit committee of Accenture's board of directors.
Accenture said Thursday Renduchintala's appointment brings the number of its board members to 12, including 11 external and independent directors.
He leads Intel's client and internet-of-things businesses and systems architecture group. His duties include oversight of technology, product design, engineering and process development efforts at the technology firm.
Prior to his current role, he served as executive vice president of Qualcomm Technologies and co-president of Qualcomm's code division multiple access technologies business.
He previously worked at Skyworks Solutions as vice president and general manager of its cellular systems division. Before that, Renduchintala held a 10-year career at Philips Electronics.