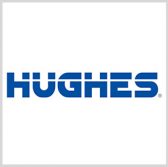 Hughes Network Systems has secured a position on the Commonwealth of Pennsylvania's statewide contract for telecommunications network products and services.
The company said Monday it aims to provide HughesON managed network services and software-based wide area network technology through the COPANET procurement vehicle.
HughesON uses a combination of wireline, wireless and satellite broadband platforms supported by Hughes' ActiveTechnologies and managed SD-WAN services intended to help agencies modernize networks.
The company plans to leverage its previous work with the Pennsylvania Emergency Management Agency in efforts to deploy emergency network backup services at government facilities that require connectivity.
Agencies can use the contract to procure Hughes' offerings to help manage networks that use cable, fiber, digital subscriber line, 4G or satellite.