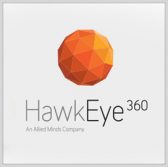 HawkEye 360Â has appointed Robert Work, former deputy secretary at the Defense Department, and John Mulholland, a retired U.S. Army lieutenant general, to its advisory board.
Letitia Long, former National Geospatial-Intelligence Agency director and a HawkEye 360 advisory board member since 2017, will assume the role of board chairperson, the company said Monday.
Work served as CEO of the Center for a New American Security before he assumed the deputy secretary role at DoD in 2014. He spent 27 years in the U.S. Marine Corps and previously served as U.S. Navy undersecretary and as an adjunct professor at George Washington University.
Mulholland held senior leadership positions in the Army such as commanding general of the Army Special Operations Command and deputy commanding general of the Joint Special Operations Command. He served at the CIA as associate director of military affairs.
"We are excited to have Bob and John join our advisory team, and to welcome Tish as our new chairperson," said HawkEye 360 CEO John Serafini.
Serafini said the advisory board's defense, security and space experience will help provide insights as the company prepares to introduce new geospatial information platforms this year and further develop its product portfolio.