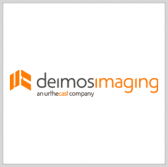 Deimos Imaging has secured a position on the General Service Administration's IT Schedule 70 contract vehicle to offer satellite imagery services and products to government agencies.
The company said Monday its offerings are designed to help federal, state, local, tribal and regional agencies access make decisions concerning agricultural, oil and gas, maritime surveillance, defense and security efforts.
Deimos Imaging and its parent company UrtheCast completed an assessment process before receiving a contract from GSA.
"Being part of the GSA schedule program allows our portfolio to be accessible to agencies across the U.S., and leverages our position to accelerate decision making in a wide variety of fields and to meet the needs of our customers there," said Jamie Ritchie, chief commercial officer at Deimos Imaging.
The Madrid-based business operates an Earth observation network composed of DEIMOS-1 and DEIMOS-2 satellites.