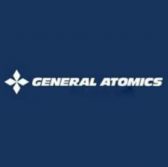 General Atomics' electromagnetic systems business has concluded pre-flight and full system tests of a satellite built to host multiple technology payloads for on-orbit demonstration.
The company said Monday its Orbital Test Bed will launch onboard the SpaceX-built Falcon Heavy rocket as part of the U.S. Air Force's Space Technology Program.
OTB will carry a deep-space atomic clock that was produced at NASA"™s Jet Propulsion Laboratory.
Nick Bucci, vice president of missile defense and space at GA-EMS, said the OTB platform seeks to demonstrate an approach for customers to deliver commercial, educational, military and civil payload operations into orbit.
GA-EMS President Scott Forney said the completion of the satellite's system test will allow the company to prepare for the delivery to Cape Canaveral, Florida.