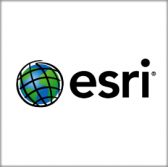 Esri has released a new desktop version of its geospational data management platform customized for intelligence community analysts.
The Intelligence Configuration for ArcGIS Pro is designed with multiple tools for analysts to study relationships between objects, people and groups as well as predict a target's potential activity, Esri said Monday.
ICAP works to help users visualize data via link charts; designate condition and alerts with query sets; and manage data through a suite of tools and workflows.
Phil Suarez, intelligence support to Esri operations, said the company designed the platform in a push to simplify workflow for agencies' data collection and analysis efforts.
The configuration uses ArcGIS Pro SDK to offer a content management feature and add-ins.