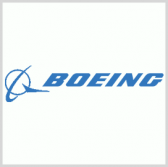 Boeing has invested in Reaction Engines through its ventures arm to assist the U.K.-based company in its efforts to develop a hypersonic propulsion technology.
Reaction Engines has developed a heat exchanger that works to prevent overheating of engine components at high speeds as part of its Synergetic Air-Breathing Rocket Engine technology program, Boeing said Wednesday.
Boeing HorizonX Ventures joined BAE Systems and Rolls-Royce in the Series B funding round that raised $37.3 million for Reaction Engines.
Steve Nordlund, vice president of Boeing HorizonX, said the company will leverage Reaction Engines"™ technology to back its hypersonic flight pursuit.
"I am thrilled and honored that Boeing HorizonX has chosen Reaction Engines as its first U.K. investment"¦ This is a very exciting step that will contribute to our efforts to develop a commercial technology business and accelerate opportunities to further the future of air and space travel through SABRE technology," said Mark Thomas, CEO of Reaction Engines.