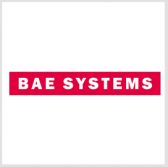 BAE Systems will provide a two-color technology for missile and hostile fire warning for equipment on U.S. Army aircraft.
The company said Thursday it will deliver its 2-Color Advanced Warning System under a contract meant to provide U.S. Army pilots with an aircraft that features quick reaction capability.
BAE Systems' U.S. subsidiary received in December a potential five-year, $97.9 million contract to support the Army's Limited Interim Missile Warning System program.
The 2C-AWS is geared for integration with the Army's current aircraft survivability equipment that includes platform interfaces and countermeasure systems.
The technology for the LIMWS is also designed to accommodate future upgrades.
Leonardo DRS will provide the two-color infrared sensor for the 2C-AWS that was built based on BAE Systems' Common Missile Warning System.
The CMWS has been installed on thousands of Army platforms since 2005.