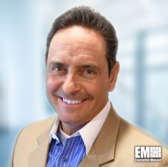 Ron Griggs, a more than 20-year veteran of Accenture and formerly an alliance sales executive at Deloitte, has joined Avaya as vice president of system integrator relations.
Avaya said Wednesday Griggs will lead the company's relations with partners that aim to integrate emerging technology with its unified communications and contact center platforms.
He previously managed Deloitte's alliances with cloud, digital, networking and security technology vendors and his career at Accenture includes time as a managing director/partner.
Griggs also worked with Robec Distributors, Unisys and Sequent Computer Systems, which IBM acquired in 1999.