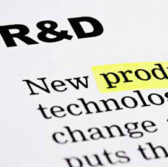 The U.S. Department of Agriculture's National Institute of Food and Agriculture has partnered with the National Science Foundation for a $34 million funding opportunity to examine the connections between food, water and energy systems.
NSF and NIFA have pledged to contribute $29 million and $5 million, respectively, to the  Innovations at the Nexus of Food, Energy and Water Systems program, USDA said Friday.
The INFEWS program will support a systems approach meant to integrate biological, behavioral, natural, physical and social processes.
USDA expects project outcomes to drive production of new technologies and increase decision support in the field.
The program is open to companies, federal agencies, national laboratories, colleges and universities, state-backed agricultural experiment stations and individuals in the U.S.
Applications are due Sept. 26.