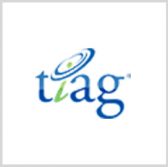 The Informatics Applications Group has obtained separate certifications for services and quality management systems from the CMMI Institute and the International Organization for Standardization.
Tiag said Wednesday it received a Capability Maturity Model Integration Level 3 rating for services, validating that the company performs at a "defined" level based on its standards, procedures, processes, tools and methods.
The company also earned ISO 9001:2015 certification for consulting, information technology and software development services in areas such as cloud integration, data center consolidation, mobile platform and software development, cybersecurity, information assurance and user-centered design, among others.
The accreditation was issued following an external audit of tiag's quality management policies and practices.
Neil Lampton, tiag president and chief operating officer, said the company gained special permission from ISO and CMMI Institute to undergo a joint ISO audit and CMMI Level 3 appraisal.
Assess-IT conducted the CMMI appraisal and IMS International performed the ISO evaluation.