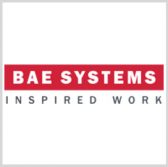 The U.S Army observed BAE System's demonstrations of a 40-millimeter cannon for the service branch's combat vehicles at Fort Benning, DefenseNews reported Monday.
The service branch looks to upgrade the lethal capacity of its tracked and wheeled vehicle fleet such as the Stryker platform, the publication said.
Rory Chamberlain, a business development manager at BAE Systems, told reporters that the U.S. Army requested the demonstration after viewing the company's cannon displayed at the Defense and Security Equipment International conference in London.
BAE Systems conducted demonstrations for the Army's Stryker and Bradley Fighting Vehicles, DefenseNews detailed.