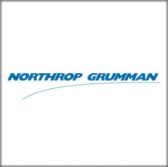 Northrop Grumman has fielded a web-based logistics support system meant to replace legacy management information systems of the U.S. Army and its National Guard and Reserve units.
Increment 1 of the Global Combat Support System-Army is designed to help the service branch monitor unit supply, property book, finance, materiel, maintenance and dispatching functions, Northrop said Tuesday.
"Our long history with enterprise resource planning systems and our strong partnership with the Army have made this monumental effort possible," said Dan Verwiel, vice president and general manager of Northrop's missile defense and protective systems business.
GCSS is built to integrate with more than 40 other systems across the service branch and expected to support more than 100,000 users globally.
Approximately 3.2 billion Army assets worth more than $350 billion were converted as part of the project, Northrop noted.