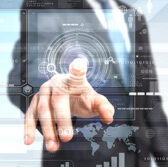 Metis Flight Research Associates has received a potential five-year, $62.8 million contract to support aerospace systems modeling and simulation efforts at NASA's Ames Research Center.
The Aerospace Modeling and Simulation III contract's 45-day phase-in period will begin on April 23, followed by one base year and four option years, NASA said Saturday.
Work covers software development, systems administration, simulator hardware and mechanical systems engineering and operations, aerospace engineering, applications and graphics programming; safety and mission assurance; outreach and subject matter expert recruitment, configuration and related contract management services.
NASA noted the small business set-aside contract has a cost-plus-fixed-fee provision for contract management and technical services along with an indefinite-delivery/indefinite-quantity provision for technical services.