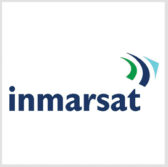 Inmarsat has received a European Space Agency contract to develop satellite communication technologies that provide 4D trajectory air traffic management.
The Iris program entails technologies that will be used to support European airspace traffic management beginning 2020, the company said Tuesday.
Developed technologies will compose the Iris system that will make use of Inmarsat's SB-S platform for increased internet protocol-based capacities.
The system's 4D trajectory feature is being designed to enable the pinpointing of an aircraft's location in four dimensions namely latitude, longitude, altitude and time.
This feature may be applied to trajectory-based operations that calculate shortest potential routes for pilots and controllers.
The effort is part of the Single European Skies ATM Research project that aims to construct a new aviation management system to cover Europe's aerospace.