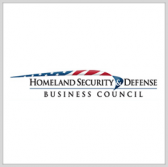 The Homeland Security and Defense Business Council has added a General Dynamics unit and REI Systems as members of the trade group representing companies that serve the homeland security sector.
General Dynamics' mission systems business and REI offer technology platforms and support services in the homeland security market, the council said Thursday.
Marc Pearl, president and CEO of HSDBC, said both companies will support the group's efforts to promote thought leadership engagement models that can help address national homeland security objectives.
The council has produced an annual report as part of a five-year project with Grant Thornton to identify homeland security challenges and strategies to encourage public-private collaboration to address those issues.
HSDBC hosts a national dialogue that features Department of Homeland Security representatives such as the Transportation Security Administration"˜s deputy administrator, the DHS Joint Requirements Council"™s director and the department"™s deputy undersecretary for management.