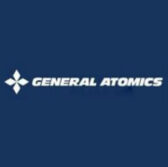 General Atomics' electromagnetic systems business unit will expand its existing facilities in Shannon, Mississippi under a $20 million project.
The Mississippi Development Authority said Wednesday the expansion will create 48 jobs; address demands for airborne, maritime and ground-based military lasers; and meet increased fabrication needs.
General Atomics Electromagnetic Systems will add 128,000 square feet of space to an existing site to house new fabrication facilities and laser systems manufacturing operations.
GA-EMS President Scott Forney said the expansion effort will help boost GA-EMS' capacity to deliver technologies to U.S. military forces and commercial customers.
The Mississippi Development Authority will assist GA-EMS with equipment costs and Lee County will give property tax exemptions to the company.
The project marks GA-EMS' 10th expansion in Shannon in 13 years.