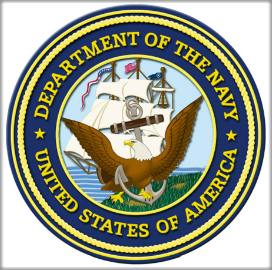 Devine Consulting, EOIR Technologies and ThermoAnalytics have won spots on a potential $48.5 million contract to support the U.S. Navy's Signature Technology Office.
All three companies are eligible to vie for scientific, engineering, programmatic, research and development support task orders under the indefinite-delivery/indefinite-quantity contract, the Defense Department said Tuesday.
The Navy intends to obligate $2,500 in fiscal year 2018 working capital funds at the time of award and finance future task orders with R&D, test and evaluation funds.
Ninety percent of contract work will occur at the Naval Research Laboratory in Washington, D.C., and the remaining 10 percent at respective company facilities. The Pentagon expects work to be finished by March 2023.
The Signature Technology Office administers NRL R&D efforts concerning signature control and counter-signature control used in naval platforms and other government systems.