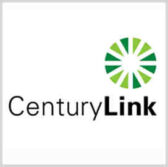 CenturyLink will continue to provide managed services to state and local government, public entities and educational institutions across Texas under a second contract with the state's Department of Information Resources.
The company said Thursday it aims to provide full operational data and communications support to government organizations in Texas through the contract.
LeAnn Coe, director of CenturyLink's state and local government and education business, said the company has supported digital transformation efforts of the state's SLED groups over the past five years.
The company helps customer agencies manage devices, networks, back-up configurations and wireless local area networks.
CenturyLink also works with clients to help them manage internet protocol telephony, monitor quality of service, implement telephony hardware and address network problems.