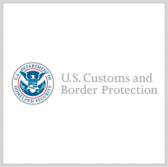 The U.S. Customs and Border Protection seeks information on vendors that can provide financial system support services.
CBP said Tuesday in a FedBizOpps notice that it plans to award a blanket purchase agreement with a one-year base ordering period and four option years for financial systems business process and business intelligence services.
The BPA will cover operations and maintenance support for existing systems, including help desk assistance, user training, reports and minor upgrades.
The selected contractor will also aid the development and implementation of new systems as well as integration into new or existing platforms.
CBP may also require the contractor to help migrate, implement and maintain systems for non-CBP entities as part of shared services initiatives.
The agency issued the request for information to gain industry feedback for a market survey.
Responses to the RFI are due April 10.