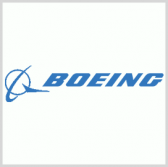 Boeing has invested in Myriota through its ventures arm to help the Adelaide, Australia-based startup further develop its direct-to-orbit technology platform designed to facilitate communications for internet of things-based devices in remote areas.
Boeing said Monday its HorizonX Ventures arm joined investors such as Blue Sky Venture Capital, Main Sequence Ventures, Right Click Capital and Singtel Innov8 in the Series A funding round that raised $15 million for Myriota.
"Myriota's technology influences how we think about space-based communications and connectivity in remote locations," said Steve Nordlund, a vice president at Boeing HorizonX.
Myriota"™s technology works to advance two-way communications between nanosatellites in low-Earth orbit and land-based microtransmitters to facilitate data sharing through narrow bandwidths and support defense, logistics, maritime, utilities and agricultural operations.
"We formed Myriota to solve a major connectivity problem: hundreds of millions of devices that need to communicate but don't have cost-effective, battery-friendly networks to do so," said Alex Grant, CEO of Myriota.
Myriota was established in 2015 to build on the founders"™ development work with the University of South Australia's Institute for Telecommunications Research.