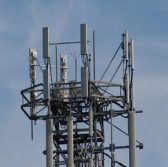 AT&T has received a task order from the First Responder Network Authority to field the Band 14 spectrum for first responders in various states and territories as part of expansion efforts for a national public safety broadband network.
"We are implementing the state plans and delivering on our commitment to first responders in each state and territory," FirstNet CEO Mike Poth said in a statement published Wednesday.
The Band 14 deployment across radio access network comes in preparation for the launch of the FirstNet core network designed to support public safety missions.
The FirstNet core network infrastructure will work to provide end-to-end encryption to radio, transport and virtual private network platforms; security monitoring; and mission-critical services such as location-based services and push-to-talk communications.