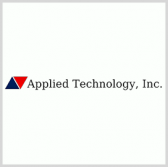 The U.S. Navy has awarded Applied Technology a spot on a potential five-year, $48.5 million contract for scientific, engineering and programmatic research and development services to the military branch's Signature Technology Office.
Work will take place at the company's facility in King George, Virginia, and at the Naval Research Laboratory through March 4, 2023, the Defense Department said Friday.
The Navy will obligate $2,500 in fiscal 2018 working capital funds to cover the initial task order and minimum guarantee.
Applied Technology joins three other companies who are eligible to compete for task orders under the multiple-award contract.
NRL received four offers for the IDIQ via a competitive acquisition process.
Applied Technology offers research, development, engineering and program management services in the areas of countermeasures, energetics and directed energy, missile and radar systems, signature control and surveillance.