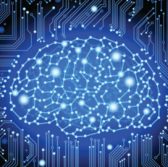 A new Accenture survey indicates that 54 percent of adults aged 18 and older across six countries have expressed interest to adopt artificial intelligence systems used by the government to deliver public services.
Accenture said Thursday it polled 6,000 citizens in the U.S., U.K., Australia, Germany, France and Singapore through an online survey performed from October through November 2017 and found that 74 percent said they would use AI if the technology would help raise their retirement income.
Sixty-six percent of respondents said they are willing to adopt a chatbot if the tool would help accelerate social service and tax refund processing operations.
"These findings should be a wake-up call for government leaders to prioritize effective communications regarding the benefits of AI-related technology in delivering government services that are secure, smart and fast — while also promoting its proper and ethical use," said Carl Ward, head of AI programs for health and public service practice at Accenture.
The survey showed that at least 65 percent of citizens said they lack confidence in the government when it comes to responsible use of AI platforms and that 32 percent said they do not have enough understanding about the potential benefits of using AI in government.
Sixty-three percent of public sector employees surveyed said they are willing to use AI for government services compared with 51 percent of citizens who do not work in the public sector, according to the survey.