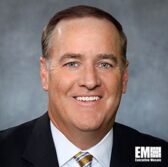 Bill Rowan, vice president of federal sales at VMware, told MeriTalk in an interview published Tuesday that federal agencies should have an exit strategy that would enable them to transition applications from one cloud service provider to another in order to facilitate the migration process and minimize disruption.
"Every time I move from one cloud to another, if I have to refractor [rewrite] my applications, that is not very efficient or cost-effective and doesn't give [the agency] agility," Rowan said.
Agencies that seek to leverage innovation should build "open" cloud architectures that "have enough agility to incorporate new technology," he noted.
Rowan, a 2018 Wash100 recipient, called on agencies to integrate such exit strategies into their concept of operations plans in order to keep pace with the latest cloud trends.
He also cited the increasing adoption of cloud-based software-as-a-service tools and the entry of small businesses into the cloud marketplace.