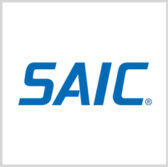 Science Applications International Corp. plans to establish a $28.5 million manufacturing facility in Charleston, South Carolina, the Post and Courier reported Friday.
Barry Jurs, economic development director for the Berkeley County in South Carolina, said the new facility is expected to generate 200 jobs and accommodate military equipment production work.
The Berkeley County Council is scheduled to hold a meeting on Feb. 26 to decide on tax breaks for the proposed facility in Hanahan.
The planned manufacturing campus is located near SAIC's existing facility in Charleston where the company assembled an amphibious combat vehicle prototype for the U.S. Marine Corps.