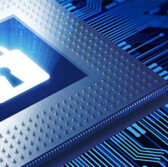 A Raytheon-commissioned study has found that 82 percent of senior information technology professionals said they predict the use of unsecured internet of things-based devices to result in a major data breach over the next three years.
The Ponemon Institute polled approximately 1,100 senior IT practitioners in the U.S., Europe, the Middle East and North Africa between Oct. 19 and Nov. 6, 2017 for the report and found that 66 percent of respondents said they think a "catastrophic" cyber attack could impact shareholder value, Raytheon said Wednesday.
The report showed that 67 percent of senior-level IT professionals said they think ransomware and other cyber extortion activities will rise in payout and frequency, while 60 percent noted they think state-sponsored attacks against government and enterprises could result in cyber war.
Sixty percent of respondents said they expect their companies to increase spending on efforts to comply with cyber regulations and 46 percent said they predict improvements in their organizations"™ cyber strategies.
"To reduce risks, leaders must urgently work with their IT teams to identify potential vulnerabilities, develop an action plan and make the investments needed to protect the value of their organization," said Thomas Kennedy, Raytheon chairman and CEO.
Kennedy, a 2018 Wash100 recipient, added the company expects senior leaders and chief information security officers to use the report to initiate talks within their companies about the need for cybersecurity.