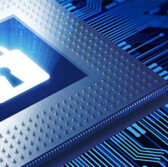 Deputy Defense Secretary Patrick Shanahan has said the Defense Department could initiate new measures that may require companies and their suppliers to carry out cyber hygiene practices to better protect the agency"™s critical data assets from threat actors, National Defense reported Tuesday.
"We want the bar to be set so high, it will become the condition of doing business" with DoD, Shanahan said Tuesday at the annual WEST conference hosted by the U.S. Naval Institute and Armed Forces Communications and Electronics Association in San Diego, California.
He noted that DoD could establish new parameters to ensure that contractors are launching efforts to safeguard critical data.
"You can imagine if tomorrow"¦ instead of having a financial disclosure statement, we want you to sign a cyber disclosure statement that says, "˜Everybody you do business with is secure,"™" said Shanahan, former senior vice president of supply chain and operations at Boeing.
"I don"™t think you"™d sign that tomorrow, but"¦ we need to get to that level because your secrets, our secrets are exposed," he added.