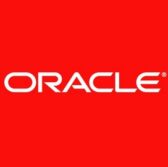 Oracle has announced plans to open 12 new data centers across Asia, Europe and the Americas region in a push to expand the geographic reach of the technology firm's cloud services.
The company said Monday it will establish two facilities in the U.S. to serve Defense Department customers and another two in Canada.
Other data center locations will include Amsterdam, China, India, Japan, Saudi Arabia, Singapore, South Korea and Switzerland.
Mark Hurd, CEO of Oracle, said the company aims to help customers address information technology cost and risk challenges through its data centers.
The company maintains a portfolio of software-, platform- and infrastructure-as-a-service offerings.
Oracle also offers IT services in the security, artificial intelligence and security areas.