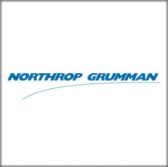 A Northrop Grumman subsidiary has received a contract from the NATO Communications and Information Agency to provide a communications system to an airbase in Podgorica, Montenegro.
The company said Wednesday its Park Air Systems business will deploy an M7 radio system at Golubovci Airbase.
M7 is built to facilitate very high frequency and ultra high frequency communications among defense forces and comply with NATO standards.
The system features VHF/UHF receivers and transceivers as well as amplitude and frequency modules for fixed, naval and transportable operations.
Northrop added the communications system also works to support electronic protection methods such as NATO and non-NATO waveforms, cryptographic devices and tactical data links.