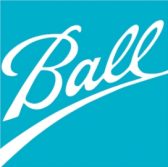 Ball Aerospace has built and delivered a flight cryocooler for the thermal sensor instrument of an Earth observation satellite that NASA aims to launch in December 2020.
NASA's Goddard Space Flight Center in Maryland received the Landsat 9 Thermal Infrared Sensor-2 cryocooler ahead of a scheduled instrument integration and test, Ball Aerospace said Wednesday.
The cryocooler is designed to lower the temperature of TIRS-2 focal plane and enclosure to manage the sensitivity required for imaging.
TIRS-2 instrument is built to monitor Earth's surface temperature and use of water and land through generation of two-band thermal imaging data.
Landsat satellites work to gather multispectral imagery of the planet from space in efforts to help researchers study the planetary effects of human activity and natural events.
The TIRS-2 flight cryocooler consists of two Cryogenic Control Electronics, a Redundancy Switch Electronics and Thermo Mechanical Unit and a flight harness set.
Ball Aerospace built the TIRS-1 cryocooler and Operational Land Imager-1 instrument that launched onboard the Landsat 8 satellite  in 2013.
The company currently develops the OLI-2 multispectral imager technology for the next Landsat mission.