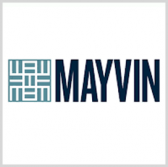 The U.S. Army has awarded Mayvin Consulting Group a potential five-year, $47.5 million contract to provide scientific, engineering and technical assistance services to the U.S. Special Operations Command.
Mayvin will support USSOCOM's manager for special programs through the company's program, business and project management, logistics and engineering services, the Defense Department said Friday.
DoD expects the company to finish work by Feb. 22, 2023.
The Army Contracting Command received four bids for the firm-fixed-price contract via the internet.