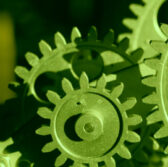 Lockheed Martin has received multiple contracts from ExxonMobil to design, build and integrate an automation control system to support the international oil and gas company's plant operations.
Both companies have worked to develop a proof-of-concept system as part of a joint initiative that began two years ago, Lockheed said Tuesday.
Under the PoC phase, Lockheed also produced a base design and established a systems integration laboratory in New York.
John Contrata, director for open systems processing at Lockheed's rotary and mission systems business, said the company seeks to demonstrate the interoperability, portability and modularity features of the automation control system for ExxonMobil's Open Process Automation effort.
Lockheed also tapped Intel and nine other technology companies to supply components for integration into the automation architecture prototype.
ExxonMobil intends to showcase the platform at this year's ARC Industry Forum that will take place in Orlando, Florida, from Feb. 12 to 15.